If there is one skill that pays infinite dividends to your future, it's learning. To learn, unlearn, and build upon the knowledge you gain can only expand your perception. Learning, however, isn't a passive behavior. It is something we must actively do.
This desire to keep learning was so present in our intern, Safiya Jones, a student at the High School of Art & Design.
She talks about why she's driven to do so many internships, how to get the most out of them, how design opened her eyes to new career paths, and other sources of inspiration that keep her going.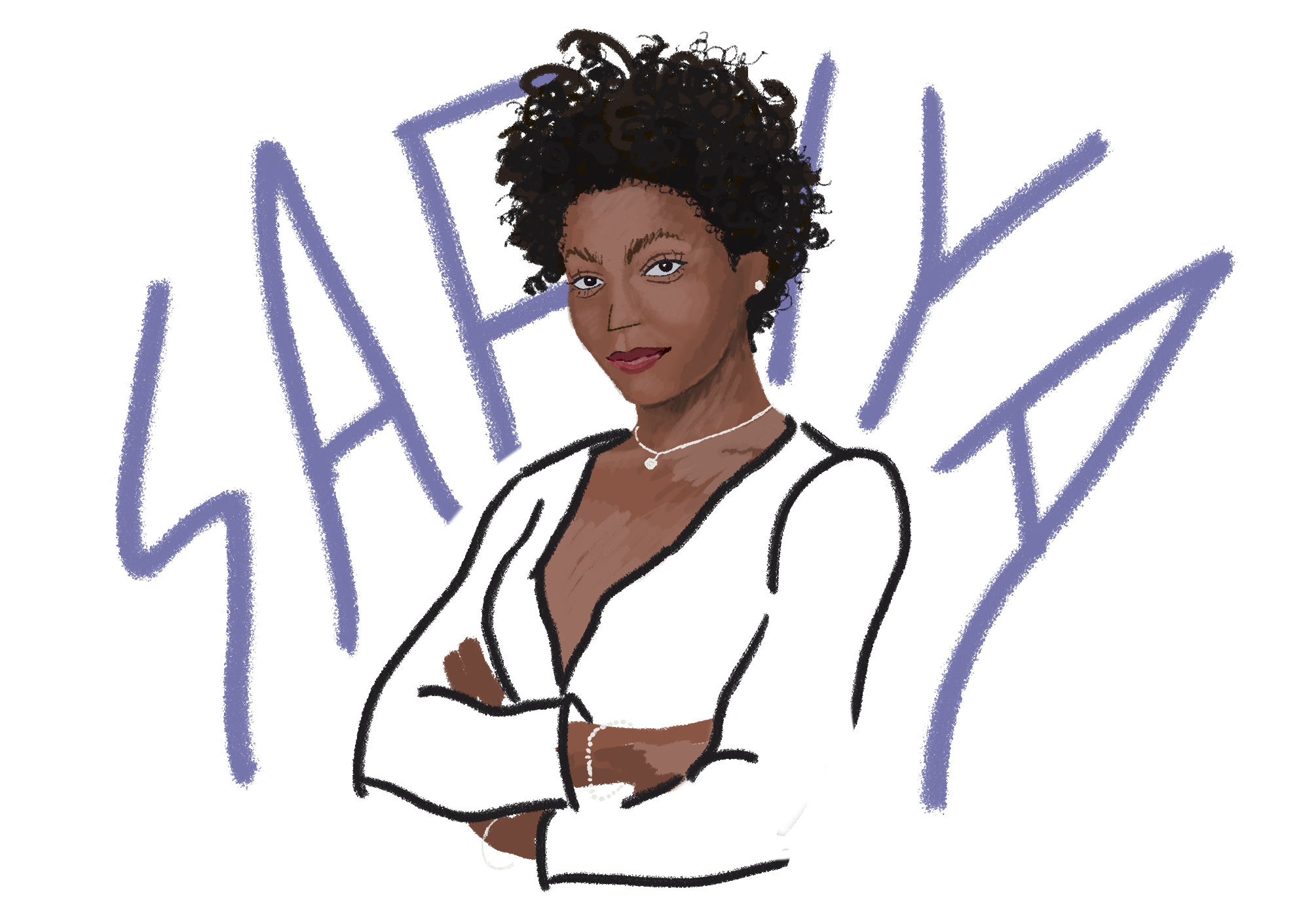 Safiya, you've done five internships already during your time in high school. What drives you to learn so much?
Honestly, really and truly, I love to learn outside of my academic surroundings.
School is okay. You get your grades, you do this and that. It's fine. I sometimes ask myself, "What am I doing this for?" It feels pointless if there's no application. I don't want to be just in school. I'm over it.
I started my first internship learning coding at the Bloomberg Startup Program. It started my interest in coding but I never pursued it beyond that. It allowed me to figure out who I can talk to to get a position and who I can connect with to do whatever I want to do, as opposed to just sitting in a classroom for eight hours.
What advice would you give to your peers about finding and choosing internships?
I'd tell my peers to find an internship in the field that interests them. You don't have to know exactly what you want to do, but having a general idea does help. I'd also say to start out small and build your resume from there. The first internship that I did was through a family friend. Having that work experience under my belt opened lots of doors for me. Lastly, it's important to know how to brand yourself. A lot of people underestimate their work experience without knowing that they're most likely qualified for the job that they want.
What are the ways that you get the most out of an internship?
Networking is crucial in any internship. It's important to pick people's brains. There's so much valuable information that you can miss out on from being shy. Ask people what they're working on, if they could review your work, or if you could just shadow them for a day. Observing is just as important as completing actual tasks throughout the internship. Also, make sure to take advantage of the resources that are afforded to you as an intern, because there's a chance that you might not have access to them after the internship is complete.
In the two-month internship at COLLINS, what's something you learned that was surprising?
I didn't know design was a language.
Honestly, I wasn't even interested in graphic design when I started school. I wanted to be a journalist. I thought I was going to be an illustration major or a fashion major, and now I'm like, "Why would I even consider any of those things?"
I didn't know that there was so much more to design than just color palettes and typography. Typography in itself is a whirlwind of information.
Once I came to COLLINS, I started looking at design as more of a system and a way to problem-solve. At my school, our graphic design program goes in-depth about certain subjects. For example, one of my favorite projects required us to go to the Guggenheim to see Hilma af Klint and create a 12-page scene. We had to create our scenes using synesthesia. The project was personal. So the school gave us a topic and asked us to solve it, to go deep in a personal way.
At COLLINS, I was learning and understanding the importance of design systems and teamwork. It's not all personal. You have an entire way to solve the problem in your head, but then you communicate it to someone else, and they take it as something else. And then it changes the outcome. You wouldn't have guessed that from the beginning.
"I didn't know design was a language."
How do you feel about being in New York City?
Students in New York are super duper creative. There was something on I-D Magazine that featured a couple of designers from my school. They're highlighting what it's like to be 16 years old in New York, and it was interesting because it was accurate.
It's basically a bunch of kids that are really passionate about what they do and have found their niche, and are just really out there exploring. I know that New York is a great place for that. But I don't know if it needs more recognition. Our youth need more exposure to get to where they want to be, because of a lot of people, they have a set goal in mind. They're asking, "Who am I going to talk to [so I can] make this happen?"
There's a lot of gatekeepers in any industry. If you want to go to a certain place, as a young creative, you have no connections. So with that exposure, you'll get to wherever you want to go.
Have you felt that?
Not necessarily, because I feel like I find people as opposed to just doing what I'm already doing, and waiting on someone to come and scout me.
I'll look up the person's email so I can reach out and meet them. I'll figure out who is the head of design at this company, and I'll chat with them to see if they can look over my portfolio or offer perspective.
Who inspires you right now?
My mom, my dad, my brothers.
I feel like as of late, I've been learning that my upbringing was super important, and I'm still being brought up. I had a good head start because my parents taught me well.
I'm also inspired by Giorgia Lupi. I'm getting into her work right now. I like the fact that she's super analytical in terms of her design. That's something that I've never seen before at that level. She's a machine. She's great.
What's a book that impacted your life?
Their Eyes Were Watching God, by Zora Neale Hurston. It was one of those books that was laying around the house. My mom loves her.
I feel like the main character — he was going through a lot. I want to say to keep breaking yourself down, and breaking yourself down, and breaking yourself down until you get to the littlest part. Then, build yourself back again and again.
It taught me that your work is not done, in terms of yourself. It's never done because there's always going to be circumstances that you can't control, and you think you're on this certain path that you've made for yourself, but there's a completely different path out there waiting for you — waiting for you to just get to that point. Then something happens, and you're thrown off course, and you have to have a Plan C. You have to have a plan one, two, and three. You've just got to keep going. That's something I got out of that book.
Where can we find you online? What are you working on right now?
Right now I'm establishing an event brand called Friends of Friends. The main goal of this brand was to bring as many creatives together as possible.
Thank you, Safiya, we were so lucky to have you part of this.
You can find Safiya on LinkedIn, Instagram, and @friendsonlynyc.
---
About the internship program
Our internship program invests in high school students from underrepresented communities. During the two months, our interns learn about our philosophy on creativity and design, as well as the different tools that make their ideas real.
Led by our Director of Talent, Yocasta Lachapelle, we also assist our interns in financial aid logistics, student loan negotiations, college applications, and we provide ongoing mentorship. Over time, our interns also sit in on client meetings and contribute to projects. We're thrilled it is entering its fifth year.
Our interns have continued their education at the Rhode Island School of Design (RISD), University of Michigan, Cooper Union, Fashion Institute of Technology, Lehman College, and John Jay University.
Recently, we are turning the in-person internship and into online workshops.
If you are—or if you know of—a high school or college student of color seeking a career in design in San Francisco, New York City, or elsewhere, please let us know at apply_ny@wearecollins.com.
---
Paul Jun is the Editorial Director of COLLINS, leading a new endeavor in sharing ideas on creativity and design.
Artwork by Sanuk Kim, COLLINS.